Launching Profitable Client Advisory Services in Your Firm
Why accounting firms of all sizes need to embrace Client Advisory Services (CAS).
Can your firm add a service that is valued by clients and generates more revenue for you? Sound too good to be true? It's not! In our short but action-packed guide, we'll cover what you need to know to create profitable client advisory services.
Here's what you'll find in this guide: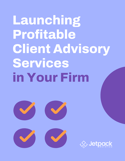 ✓ The signs that it's time to add client advisory services at your firm.
✓ Introducing CAS, and the fundamentals of getting started.
✓ Communication best practices and soft skills needed to succeed.
✓ Packaging service examples and pricing considerations.
Why Firms Trust Jetpack Workflow 🚀
As pioneers in workflow and project management software specifically designed for accountants,
bookkeepers, and firm owners — scaling and organizing recurring client work has never been easier.
"We moved from spending 35% of our time on admin and non-billable client work, to only spending 15% of our time on it, across the entire team."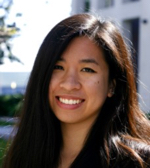 Gianna Nguyen | Manager, Nguyen & Company
"Since using Jetpack Workflow, we've seen an increase in overall gross profit, resulting in a $280,000 increase to our firm!"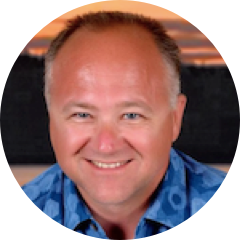 Jody Grunden | Co-Founder & CEO, Summit CPA
"Thanks to Jetpack Workflow, we grew from 3 employees to over 17 and manage over 2,000 clients, all without missing a single deadline! It literally ran our firm."

Blake Shaffer | LWS Tax & Accounting
"I love Jetpack Workflow! Now I have a birds eye view of what's going on in my firm, so I know what my team is doing, and what's the status and updates for our clients."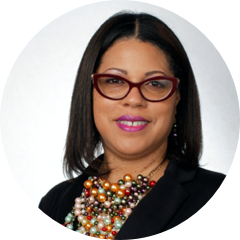 Monica Hodgson-Daniels, CPA | CEO Garnett and Gold Financial
Accounting Workflow Software
That Lets You Rest Easy.
14-day free trial. No credit card required to start.